Giving Back to the Community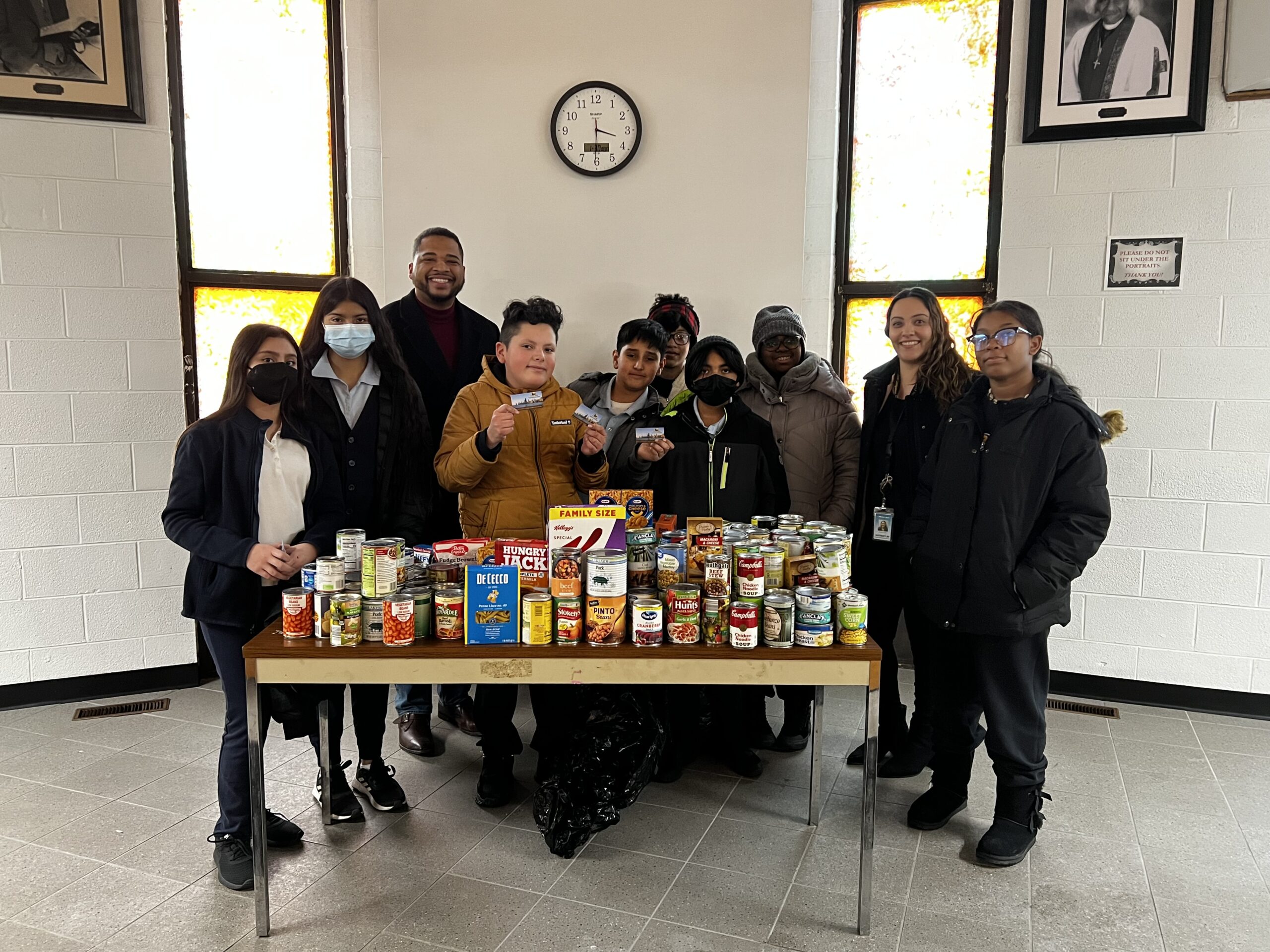 On Monday, January 30, 2023, WDLA's Middle School Student Council, sponsored by Mrs. Roa, donated a little over 200 non-perishable food items to The Second Baptist Church of Maywood. As part of a community service project, our young scholars organized a school food drive to collect items to donate to a local pantry. Students were a bit discouraged when the last two days of the food drive were cut short by e-learning and a snow day as they anticipated these two days to be the largest donation days. When dropping of their donation Reverend Brown, Senior Pastor of the church, thanked them for their donation and reassured them that no donation is too small. Their contribution might seem small to them; however, it will make a difference to families in our community.
We are so proud of Washington Dual Language Academy's Middle School Student Council and are so grateful to Mrs. Roa for enriching our scholars with the opportunity to give back and serve our school community.