5 Essentials Survey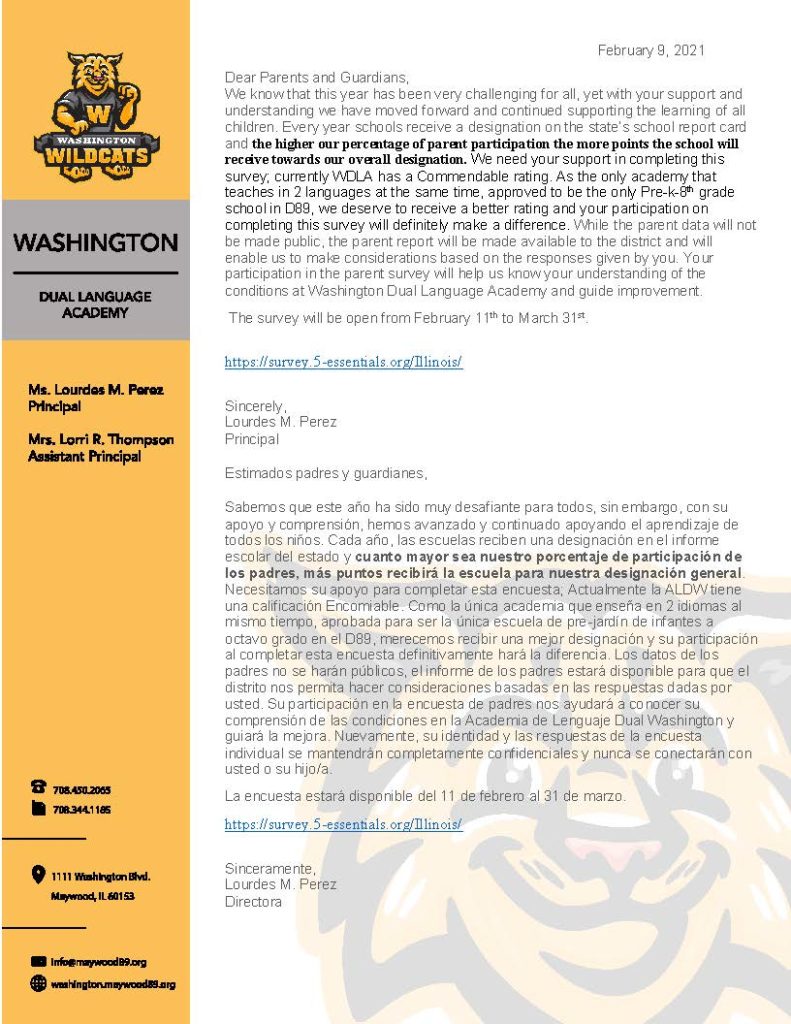 Dear Parents and Guardians,
Every year, schools receive a designation on the state's school report card based on the 5 Essentials Survey.  The higher our percentage of parent participation the more points the school will receive towards our overall designation.  Please take a moment to complete the 5 Essentials Survey and help Washington Dual Language Academy gain the recognition it deserves.
Click on the image below to begin your survey. We appreciate your support!