Destination Imagination Competes in 2018 Global Finals!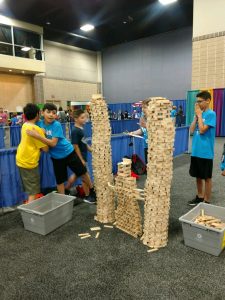 District 89 students visited the University of TN in Knoxville from May 22nd through May 27th to participate in the Destination Imagination Global Finals. Our students were able to interact with 1400 plus teams from around the world including numerous states from the US, China, Turkey, Poland, Mexico, Qatar, Korea and so many more. Students were able to participate in STEM seminars throughout the week such as conducting and using scientific research, properties of engineering, and instant challenge workshops. They were able to practice negotiation and communication skills by trading pins with other global teams, and ultimately showcase their challenge solutions. They even took a class on making marvelous props and costumes with balloons! The 6 Skittles placed 32nd in instant challenge and 45th overall.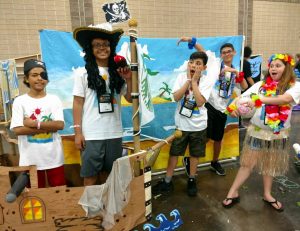 We are so proud of our students as their dedication and hard work paid off allowing them to participate in this amazing week! On the trip home, students were already preparing for next year's challenges. Go D89!
#D89BrightFutures
#D89Champions